News and Olds
What's going on around the shop
Social Media
Occasionally I post on socail media for those who are into that
Otmar on Google+, where my random EV news and hacks may show up
Blog
The Production Blog: We have a production blog which you can locate by clicking here. Not much new here now that Manzanita Micro has taken over production
Older Media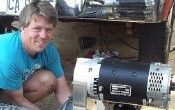 3/26/08: EV World published an audio interview with Cafe Electric founder Otmar Ebenhoech. It covers some history of the Zilla design, issues involved in building controllers, difficulties with regenerative braking and some advice for conversions. This podcast requires a EV World subscription in order to hear it. You may want to subscribe for all the other EV news that is well covered there.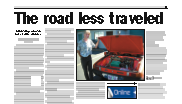 9/30/07: The local newspaper, Corvallis Gazette Times, ran a short article on my electric car. You can download a copy by clicking on the image to the right.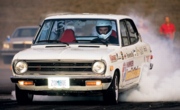 5/1/07: Car and Driver published an excellent article on drag racing featuring John Wayland from Portland, Oregon, and his White Zombie race car. There were small appearances by a number of other EV notables including myself. Click on the image to see it on the C&D site.
We also saved some high resolution pages which you can download here: Page 1 Page 2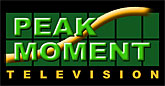 3/18/07: My friends at Peak Moment Television released an interview with me that was taped in June of 2006. At 20 minutes it takes some time, but I like how it turned out. You can watch it by clicking on the image.
Copies of the show can also be bought on VHS or DVD from Peak Moment Television . Look for episode #52.